Concesionario de autos bilingüe Valle del Rio Grande
¡Aquí en Charlie Clark Nissan en Harlingen, Texas, se esforzamos la experiencia mejor por las compras de vehículos! Trabajamos con cada uno de nuestros clientes se ayudamos encontrar el vehículo que se adapte a sus necesidades, si se trata de un Nissan Murano pulcro y vistoso, un Nissan Maxima rápido, o un Nissan Titan XD camión potente. Debido a nuestra proximidad cerca de la frontera Mexicano, una de las mejores cosas que nuestro concesionario de autos se puede es la capacidad acomodar nuestros clientes que hablan español. ¡Si usted habla español y a se interesa por las compras en Charlie Clark Nissan, contáctenos por favor y seremos felices se ayudamos encontrar el vehículo de sus sueños!
¡Muchas gracias y esperamos con interés trabajar con ustedes!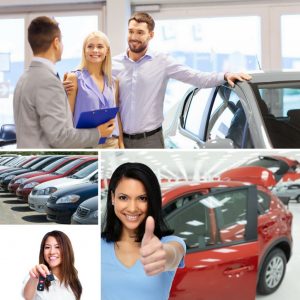 Bilingual dealership in the Rio Grande Valley
Here at Charlie Clark Nissan in Harlingen, Texas, we strive to provide the best vehicle shopping experience! We work with each of our customers to help them find the perfect vehicle that suits their needs, whether it is a sleek and colorful Nissan Murano, a fast Nissan Maxima, or a powerful Nissan Titan XD truck. Due to our close proximity to the Mexican border, one of the best things that our dealership is able to offer is the ability to accommodate our Spanish-speaking customers. If you speak Spanish and are interested in shopping at Charlie Clark Nissan, please contact us and we will be happy to help you find the vehicle of your dreams!
Thank you and we look forward to working with you!