Nissan Titan and Armada Truck and SUV of Texas
Nissan has been producing some amazing vehicles in the last few years, and the state of Texas has taken notice! In fact, Texas Auto Writers Association named the Nissan Titan the "Full Size Truck of Texas," and the all-new Armada the "SUV of Texas" at the 2016 Texas Truck Rodeo! We are excited to share this news because love our brand and we love our state! Let us explain what makes these award-winning vehicles awesome!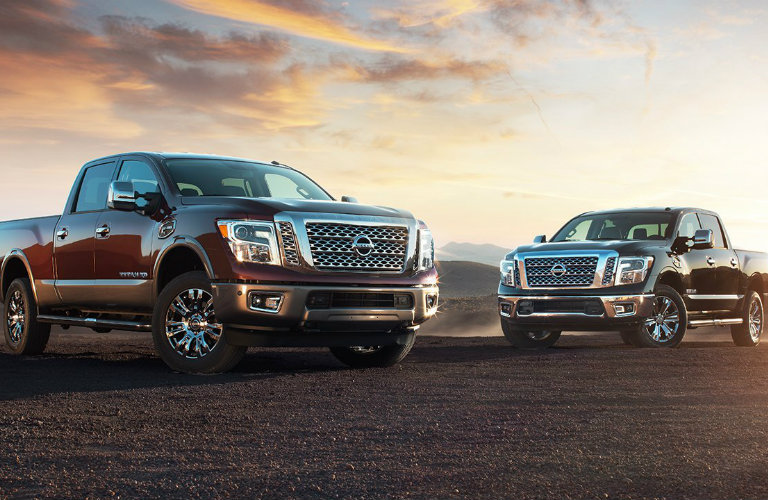 2017 Nissan Titan Harlingen, TX
The 2017 Nissan Titan was built with Texas in mind! This truck is big and powerful, and depending on the chosen engine, drivetrain, cab size, and box length, it can pull as much as 9,300 pounds, and the Titan XD can pull even more! That kind of towing power makes the Nissan Titan perfect for ranch work, construction jobs, and just driving around and enjoying all that the Lonestar State has to offer! Besides the "Full Size Truck of Texas" award, the Nissan Titan was named "Commercial Vehicle of Texas" and "Best Value".
2017 Nissan Armada Harlingen, TX
Nissan's Armada SUV model is back after a year in hibernation and received several updates to make it even more awesome! These updates include a newly-refined independent double-wishbone front and rear suspension, a 5.6L V8 engine (horsepower increased to 390 ponies), a new 7-speed automatic transmission, and entertainment features for the luxurious interior. These features, along with an 8,500-pound towing capacity, helped the 2017 Nissan Armada earn the "SUV of Texas" title.
Apply for Online Credit Approval!
Find Both of These Award-Winning Vehicles at Our Harlingen-Based Dealership!
If you are interested in the Titan or Armada models by Nissan, stop by Charlie Clark Nissan of Harlingen, TX and check them out! If you have any questions or would like to schedule a test drive, feel free to contact us!